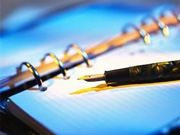 Terms
Please read the following terms and conditions very carefully as your use of service is subject to your acceptance of and compliance with the following terms and conditions ("Terms").
By subscribing to or using any of our services you agree that you have read, understood and are bound by the Terms, regardless of how you subscribe to or use the services. If you do not want to be bound by the Terms, you must not subscribe to or use our services.
In these Terms, references to "you", "User" hall mean the end user accessing the Website, its contents and using the Services offered through the Website, "Service Providers" mean independent third party service providers, and "we", "us" and "our" shall mean Astroid Technologies and its affiliates.
No Warranties
Astroid Technologies MAKE NO WARRANTIES TO YOU OF ANY KIND, EXPRESSED OR IMPLIED, WITH RESPECT TO THE SERVICE TCC, ITS SUBCONTRACTORS AND AFFILIATES PROVIDE YOU. Astroid Technologies EXPRESSLY DISCLAIM ANY IMPLIED WARRANTY OF MERCHANTABILITY OR FITNESS OF THIS SERVICE FOR A PARTICULAR PURPOSE. Astroid Technologies shall not be liable for any damages suffered by you, whether indirect, special, incidental, exemplary, or consequential, including, but not limited to, loss of data from delays, non-delivery, miss- delivery, or service interruptions, regardless of cause or fault. Astroid Technologies is not responsible for your lost profits or for your loss of data or information. If notwithstanding this clause Astroid Technologies is held liable to you, your damages shall be limited to a refund of your sign-up fee and for the fees charged to you in the month or months the alleged loss occurred. Astroid Technologies SHALL NOT BE LIABLE TO USER FOR ANY INDIRECT, SPECIAL, OR CONSEQUENTIAL DAMAGES OR LOST PROFITS ARISING OUT OF OR RELATED TO THIS AGREEMENT OR USER's USE OF Astroid Technologies SERVICES EVEN IF Astroid Technologies HAS BEEN ADVISED OF THE POSSIBILITY OF SUCH DAMAGES.

Astroid Technologies and its owners/affiliates are not liable for damages caused by any performance, failure of performance, error, omission, interruption, deletion, defect, delay in transmission or operations, computer virus, communications line failure, and unauthorized access to the personal accounts. Astroid Technologies is not responsible for any technical failure or malfunctioning of the software or delays of any kind. We are also not responsible for non-receipt of registration details or e-mails. Users shall bear all responsibility of keeping the password secure. Astroid Technologies is not responsible for the loss or misuse of the password.
Company
a) Astroid Technologies website ("Website") is an Internet based content and e-commerce portal owned and operated by Astroid Technologies , a company incorporated under the laws of India.
b) Use of the Website is offered to you conditioned on acceptance without modification of all the terms, conditions and notices contained in these Terms, as may be posted on the Website from time to time. Astroid Technologies at its sole discretion reserves the right not to accept a User from registering on the Website without assigning any reason thereof.
User Responsibilities
The user is responsible for all acts initiated from his/her account. All stock and commodity related trading or investment products, services, recommendations and comments are for the information/sharing purpose only. Astroid Technologies never provide assurance to traders/investors. Investors should be cautious about any and all stock recommendations and should consider the source of any advice on stock selection. Astroid Technologies never provide assurance to investors becouse Various factors, including personal ownership, may influence or factor into a stock analysis or opinion. All the users are requested to apply their prudence and consult their financial advisor before acting on any of the signals.

You will receive a password and account designation upon completing the Website's registration process. You are responsible for maintaining the confidentiality of the password and account, and are fully responsible for all activities that occur under your password or account. You agree to (a) immediately notify Astroid Technologies.com of any unauthorized use of your password or account or any other breach of security, and (b) ensure that you exit from your account at the end of each session. Astroid Technologies cannot and will not be liable for any loss or damage arising from your failure to comply with this.
Customers
Your services will be terminated with or without notice.
Investing and Trading
You should be aware of the risks involved in trading and/or investing, and you use the material contained herein at your own risk. Neither Astroid Technologies nor any of its suppliers guarantee its accuracy or validity, nor are they responsible for any errors or omissions which may have occurred.

The price and value of investments and the income derived from them can go down as well as up, and you may not get back the amount you invest. Changes in the rate of exchange may have an adverse effect on the value, price and income of investments in deposits other than your own. Past performance is not necessarily a guide to future performance. The services and investments referred to in this Site may have tax consequences and it is important to bear in mind that Astroid Technologies does not provide tax advice. The level of taxation depends on individual circumstances and such levels and bases of taxation can change. You should consult your own tax advisor in order to understand any applicable tax consequences. IndianVolatiltiy.com does not make any personal recommendations. The information on this Internet site is provided solely to enable investors to make their own investment decisions and does not constitute a recommendation to buy, sell or otherwise deal in investments. Our services and the securities we offer services on may not be suitable for all customers. The content of the website cannot be copied, reproduced, republished, uploaded, posted, transmitted or distributed for any non-personal use without obtaining prior permission from IndianVolatiltiy.com We reserve the right to terminate the accounts of subscribers/ customers, who violate the proprietary rights, in addition to necessary legal action.

Stock and derivatives trading is inherently risky and you agree to assume complete and full responsibility for the outcomes of all trading decisions that you make, including but not limited to loss of capital. None of the stock trading calls made by Astroid Technologies and group companies associated with it should be construed as an offer to buy or sell securities, nor advice to do so. All comments and posts made by Astroid Technologies, group companies associated with it and employees/owners are for information purposes only and under no circumstances should be used for actual trading. Under no circumstances should any person at this site make trading decisions based solely on the information discussed herein. We are not a qualified financial advisor and you should not construe any information discussed herein to constitute investment advice. It is informational in nature. Our Clients (Paid or Unpaid), any third party or anyone else have no rights to forward or share our calls or Sms or Report or any information provided by us to/with anyone which is received directly or indirectly by them. If found so then Serious Legal Actions can be taken. Astroid Technologies. is not responsible for the content of any of the linked sites. By providing access to other web-sites, Astroid Technologies is neither recommending nor endorsing the content available in the linked websites.
Installation of Software
Astroid Technologies never provide assurance to traders/investors, we will provide you with Online support to assist you in connecting to our service. Due to the complexity of modern connection, Astroid Technologies cannot assure that you will be successful in a reliable connection. If you are unable to such a connection, Astroid Technologies will non refund your subscription fee.

Stock and commodity related trading or investment products, services, recommendations and comments are for the information-sharing purpose only. The trading signals generated by our Trading systems are purely as per the parameters set by you and there is no guarantee on the returns. All the users are requested to apply their prudence and consult their financial advisor before acting on any of the signals or any of its mode. Neither Astroid Technologies nor any of its promoters, members, or employees hold any responsibility of any losses incurred (if any) by acting on the Buy, Sell, Short, Cover Signals generated by this system.
Payment Information
You agree to supply appropriate payment for the services received from Astroid Technologies, in advance of the time period during which such services are provided. You agree that until and unless you notify Astroid Technologies of your desire to cancel any or all services received, those services will be billed on a recurring basis. This includes when accounts are suspended. When an account's invoices are paid outside of the 10 day grace period, invoices will not be automatically generated. However, after the customer notifies Astroid Technologies of his or intent to resume service, invoices will be manually generated and payment expected for the time the account was suspended.
Cancellations must be done in writing via the cancellation form provided. Once we receive your cancellation and have confirmed all necessary information with you via e-mail, we will inform you in writing (typically email) that your account has been canceled. Your cancellation confirmation will contain a ticket/tracking number in the subject for your reference, and for verification purposes. You should immediately receive an automatic "Your request has been received..." email with a tracking number. An employee will confirm your request (and process your cancellation) shortly thereafter. If you do not hear back from us, or do not receive the automatic confirmation email within a few minutes after submitting your cancellation, please contact us immediately via phone. We require that cancellations of service are done through the online form to (a) confirm your identity, (b) confirm in writing you are prepared for all files/emails to be removed, and (c) document the request. This process reduces the likelihood of mistakes, fraudulent/malicious requests, and ensures you are aware that the files, emails, and account may be removed immediately after a cancellation request is processed.
As a client of Astroid Technologies, it is your responsibility to ensure that your payment information is up to date, and that all invoices are paid on time. You agree that until and unless you notify Astroid Technologies of your desire to cancel any or all services received (by the proper means listed in the appropiate section of the Terms of Service), those services will be billed on a recurring basis, unless otherwise stated in writing by Astroid Technologies. Astroid Technologies reserves the right to bill your credit card or billing information on file with us. Astroid Technologies provides a 10 day grace period from the time the invoice is generated and when it must be paid. Any invoice that is outstanding for 10 days and not paid will result in a Rs.500/- late fee and/or an account suspension until account balance has been paid in full. The Rs.500 late fee is applied in addition to whatever else is owed to Astroid Technologies for services rendered. Access to the account will not be restored until payment has been received.
It is the customer's responsibility to notify our sales team via email at sales@astroidtechnologies.com after paying for a domain renewal and to ensure the email is received and acted upon. Domain renewal notices and invoices are provided as a courtesy reminder and Astroid Technologies cannot be held responsible for failure to renew a domain or failure to notify a customer about a domain's renewal.
Invoices that have been paid more than once with multiple Paypal Subscriptions can only be added as credit towards the account and cannot be refunded via Paypal. If you require assistance with this provision, please contact sales@astroidtechnologies.com
Pricing
Prices for products are described on our Website and are incorporated into these Terms by reference. All prices are in Indian rupees. Prices, products and Services may change at Astroid Technologies discretion.
Cancellations and Refund
Astroid Technologies reserves the right to cancel, suspend, or otherwise restrict access to the account at any time with or without notice. Any abuse of our staff in any medium or format will result in the suspension or termination of your services.

Customers may cancel at any time via a cancellation form. Astroid Technologies gives you an unconditional 7 day money back guarantee on managed shared hosting, and reseller solutions for any customer who paid the first invoice with a credit card.
The following methods of payments are non-refundable, and refunds will be posted as credit to the e-store account
Only first-time accounts are eligible for a refund. For example, if you've had an account with us before, canceled and signed up again, you will not be eligible for a refund or if you have opened a second account with us.
Bandwidth Usage
You are allocated a monthly bandwidth allowance. This allowance varies depending on the hosting package you purchase. Should your account pass the allocated amount we reserve the right to suspend the account until the start of the next allocation, suspend the account until more bandwidth is purchased at an additional fee, suspend the account until you upgrade to a higher level of package, terminate the account and/or charge you an additional fee for the overages. Unused transfer in one month cannot be carried over to the next month.
Money back Guarantee
On dedicated servers and collocation no full refund will be honored -- the 7 day money back guarantee does not apply. We reserve the right to refund a prorated amount or no refund at all.
Each of Astroid Technologies managed shared servers carry a 7 day unconditional money back guarantee on them. If you are not completely satisfied with our services within the first 14 days of your service, you will be given a full refund of the contract amount. Remember, this is only for monthly shared packages and does not apply to dedicated servers, administrative fees, install fees for custom software, or domain name purchases.
Astroid Technologies will not activate new orders or activate new packages for customers who have an outstanding balance with Astroid Technologies. For a new order to be setup or a new package to be activated, you must have a balance of Rs.0.00, unless otherwise stated by Astroid Technologies in writing.
Uptime Guarantee
If your shared / reseller server has a physical downtime that is not within the 99.9% uptime you may receive one month of 5‰ credit on your account. Approval of the credit is at the discretion of Astroid Technologies dependant upon justification provided. Third party monitoring service reports may not be used for justification due to a variety of factors including the monitor's network capacity/transit availability. The uptime of the server is defined as the reported uptime from the operating system and the Apache Web Server which may differ from the uptime reported by other individual services. To request a credit, please contact sales@AstroidTechnologies.com with justification. All requests must be made in writing via email. Uptime guarantees only apply to shared / reseller solutions. Dedicated servers are covered by a network guarantee in which the credit is prorated for the amount of time the server is down which is not related to our uptime guarantee.
Indemnification
Customer agrees that it shall defend, indemnify, save and hold Astroid Technologies harmless from any and all demands, liabilities, losses, costs and claims, including reasonable attorney's fees asserted against Astroid Technologies, its agents, its customers, officers and employees, that may arise or result from any service provided or performed or agreed to be performed or any product sold by customer, its agents, employees or assigns. Customer agrees to defend, indemnify and hold harmless Astroid Technologies against liabilities arising out of; (1) any injury to person or property caused by any products sold or otherwise distributed in connection with Astroid Technologies; (2) any material supplied by customer infringing or allegedly infringing on the proprietary rights of a third party; (3) copyright infringement and (4) any defective products sold to customers from Astroid Technologies's server.
Governing Law
Transactions between you and Astroid Technologies shall be governed by and construed in accordance with the laws of India, without regard to the laws regarding conflicts of law. Any litigation regarding this agreement or any transaction between customer and Astroid Technologies or any action at law or in equity arising out of or relating to these agreement or transaction shall be filed only in the Competent Courts of Mumbai (Maharashtra) alone and the customer hereby agrees, consents and submits to the jurisdiction of such courts for the purpose of litigating any such action. Use of this website and its services constitutes acceptance of disclaimer.
Disclaimer
Astroid Technologies shall not be responsible for any damages your business may suffer. Astroid Technologies makes no warranties of any kind, expressed or implied for services we provide. Astroid Technologies disclaims any warranty or merchantability or fitness for a particular purpose. This includes loss of data resulting from delays, no deliveries, wrong delivery, and any and all service interruptions caused by Astroid Technologies and its employees. You should be aware of the risks involved in trading and/or investing, and you use the material contained herein at your own risk. Neither Astroid Technologies nor any of its suppliers guarantee its accuracy or validity, nor are they responsible for any errors or omissions which may have occurred. Read more>>
Changes to the Terms of Services
Astroid Technologies reserves the right to revise its policies at any time without notice.
This document was last updated on Jan, 2013.